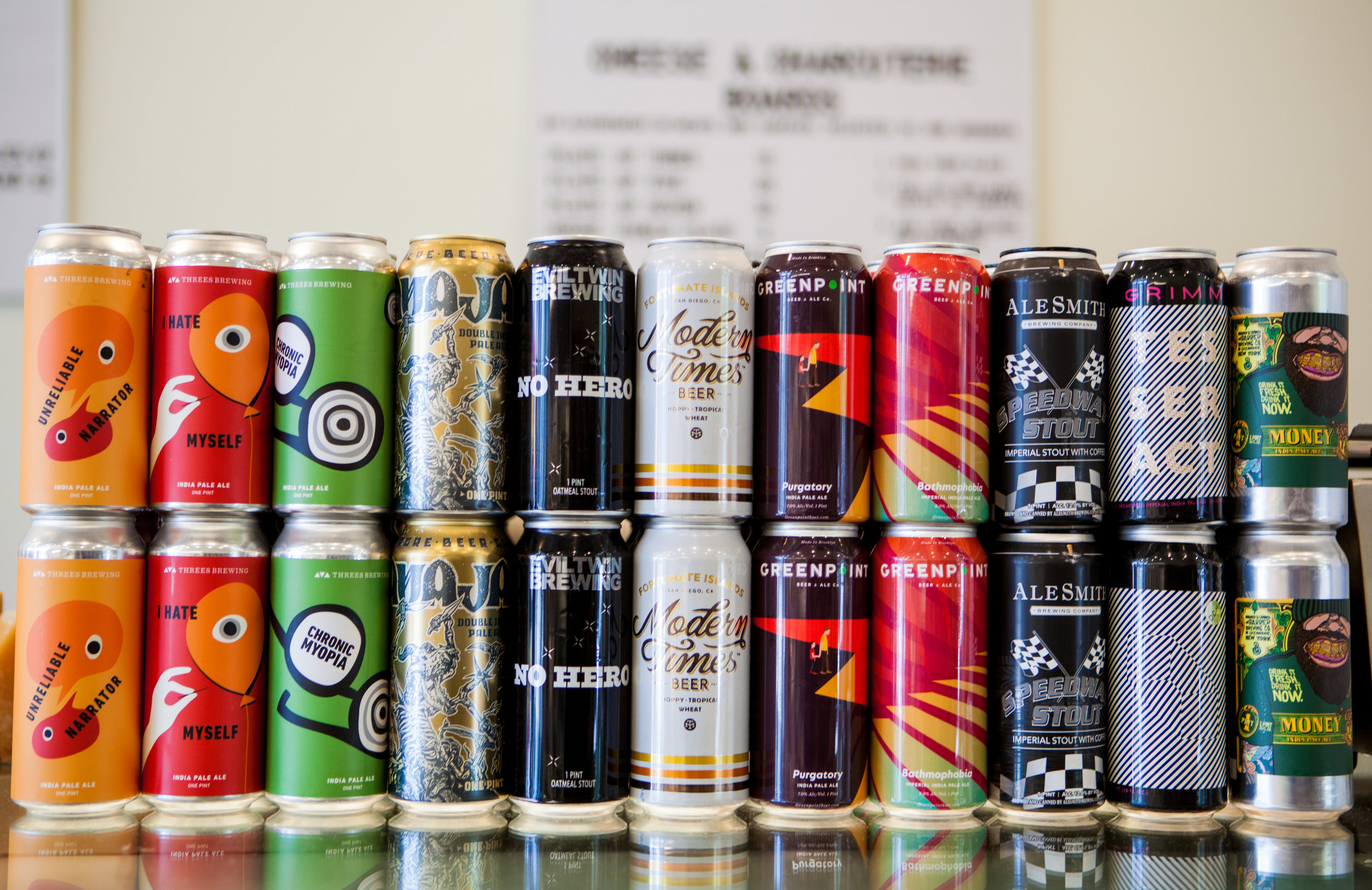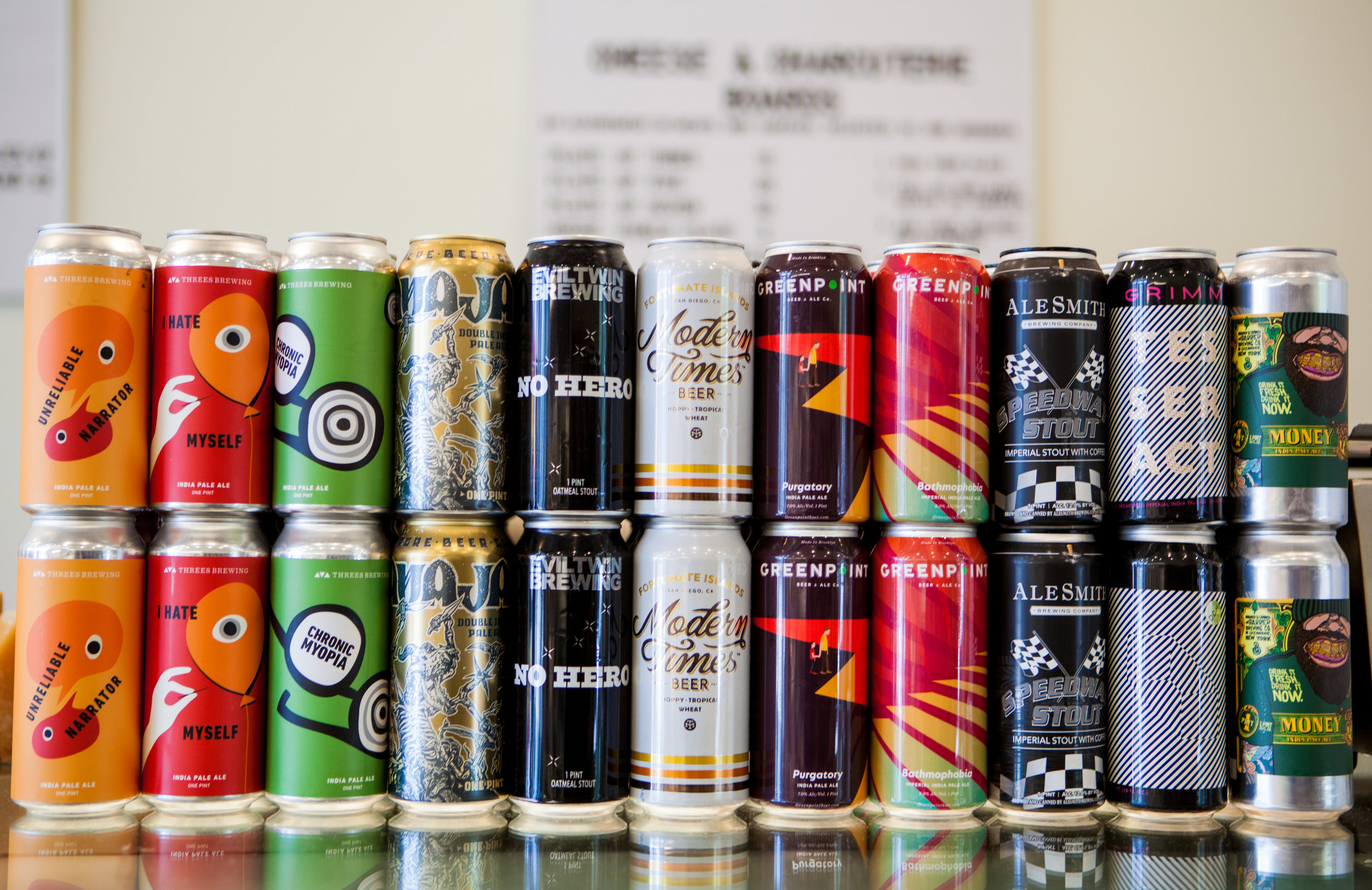 By Chloe Olewitz
Bushwick is changing. You could argue that all of Brooklyn is changing, or that Brooklyn, like Bushwick, has already changed. But hidden among the profit-hungry gentrifiers and the hordes of millennials desperate to pay extra for an instagrammable drink in front of a pink wall, there is goodness. Foster Sundry is the product of ten years of storefront dreams for the proprietor—a food world veteran and seasoned cheese expert who set out to build way more than a grocery store.
Just don't call him Mr. Sundry.
Aaron Foster wants his shop to be a neighborhood hangout more than just a stop on the errands list. Pop in for a sandwich and leave with a new favorite vegetable, sip a craft beer while you shop the whole animal butcher counter, or taste artisanal, small-batch cheeses from around the world while you browse the selectively, responsibly sourced grocery shelves. This kind of full food experience is no small feat for a specialty shop in a neighborhood that was only recently accepted as part of Brooklyn's vanguard of the up-and-coming.
I came to Foster Sundry through cheese, which is fitting since the cheese program is really Foster's baby. After nearly two decades of grocery experience (including Brooklyn Kitchen and Murray's Cheese), opening his own shop presented Foster with an opportunity to put his extensive cheese network and knowledge to good use. Without the bureaucratic constraints of working with a larger corporate entity, Foster and his team are loosed to source the best products available, from the tiniest batch producers and centuries-old family farms, from the Adirondack Mountains to the hills of Abruzzo.
At the back of the shop you'll find Foster Sundry's whole animal butcher. Watch expert butchers break down whole pigs and cows on the butcher block, shop rainbow-colored sausages trapping in more flavors than you could ever imagine, or just snag some housemade jerky and rawhide dog treats for the road. Beer and cider come into the shop seasonally (that is to say weekly), including rotating taps and regular limited batch releases from local players like Greenpoint Beer, Grimm Artisanal Ales, and the King's County Brewers Collective.
The Foster Sundry kitchen churns out some seriously tasty sandwiches on a rotating, seasonal menu—BBLT with beef bacon and heirloom tomatoes in the summer, perfect warm chili with fritos and salsa verde in the winter. You'll find Parlor Coffee brewing up front, and nitro cold brew on tap from City of Saints. Pastries and breads arrive daily from nearby Roberta's Bakery and from Monsieur Gus, the wild and wacky French boulanger behind Bushwick's own L'imprimerie.
Are you getting the hyper local drift? Produce is all as local as can be, and is extremely seasonal—when ramps season is over, don't expect to see any stocked past their prime. Local honey, local hot sauce, and local spices nestle on the grocery shelves next to imported Italian pasta and San Marzano tomatoes picked ripe and packed in their own juices. Foster Sundry masters precisely that balance—the best possible products made by the best possible producers, sourced both locally and internationally but always responsibly, offered at a variety of price points, in a store staffed by a small team of people who care about food and want you to care too.
Through Bushwick's many waves of everything up-and-coming, Foster himself has earned plenty of recognition. In March of this year, Brooklyn Magazine recognized Foster on their annual list of 100 Brooklynites influencing local life and culture: "Good food does not have to be snooty. That's what Aaron Foster has taught us since opening Foster Sundry in Bushwick."
New York is full of delicious food, and pretty food, and hyped up food fads. Foster's shop feels like an island of realness in this city's oversaturated and often meaningless food landscape. Talk to the butchers, taste with the mongers. Come in for a coffee, leave with a plan for dinner. Learn about a new product or a local ingredient. Snack on a cheese plate and chat with staff, locals, and tourists from around the world at Foster Sundry's communal table, tucked in the back next to a library of food books and Rubik's cubes. Way more than a grocery store? Check.
Foster Sundry
Address: 215 Knickerbocker Ave.
Brooklyn, NY 11237
Photos: Chia Messina & Jose Espaillat