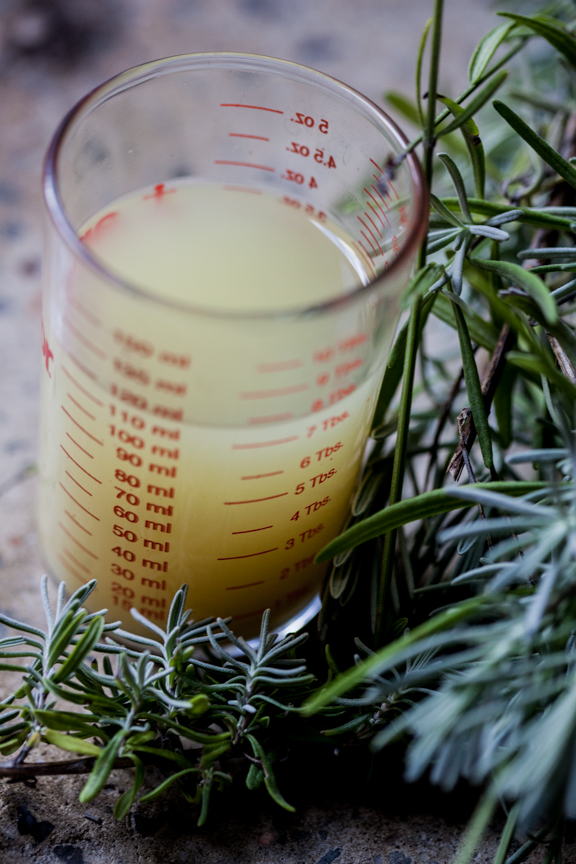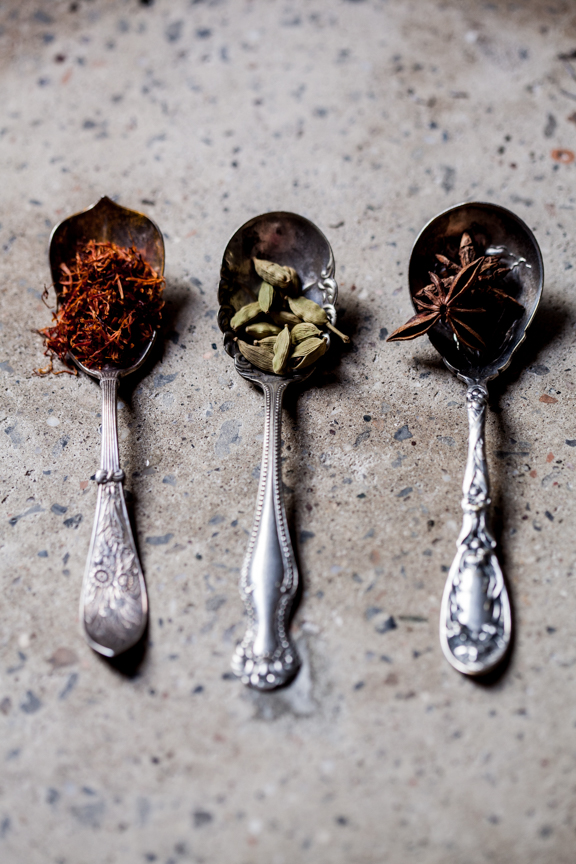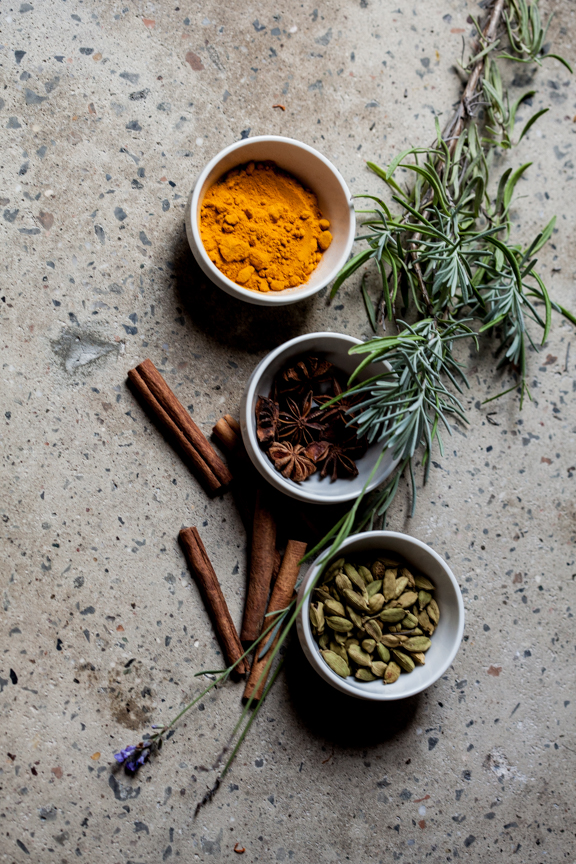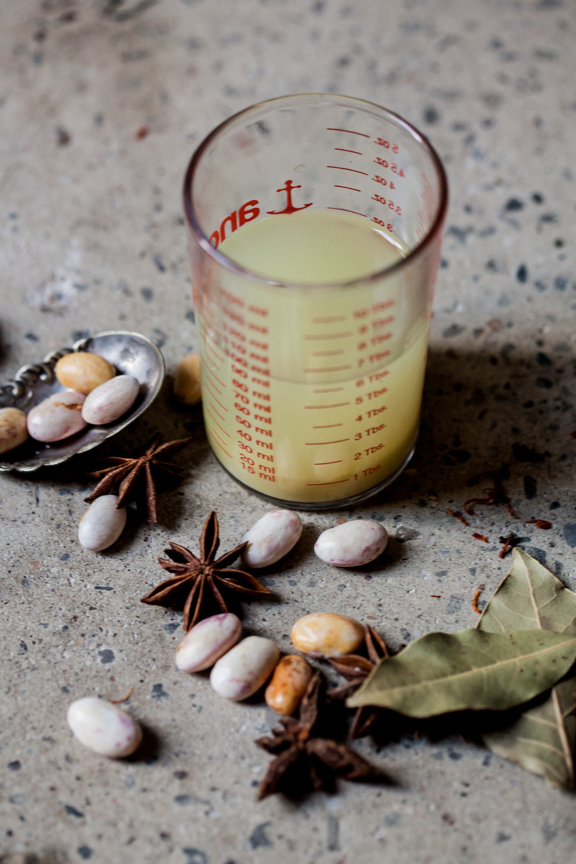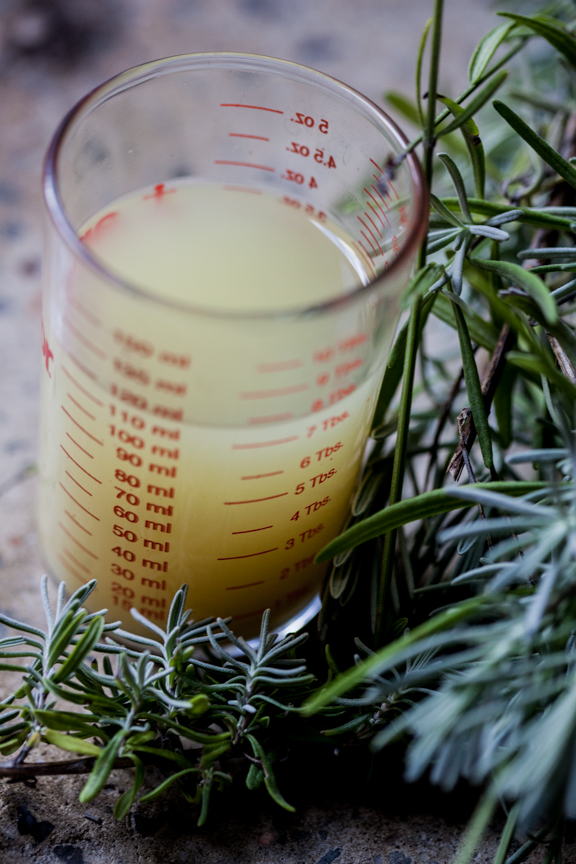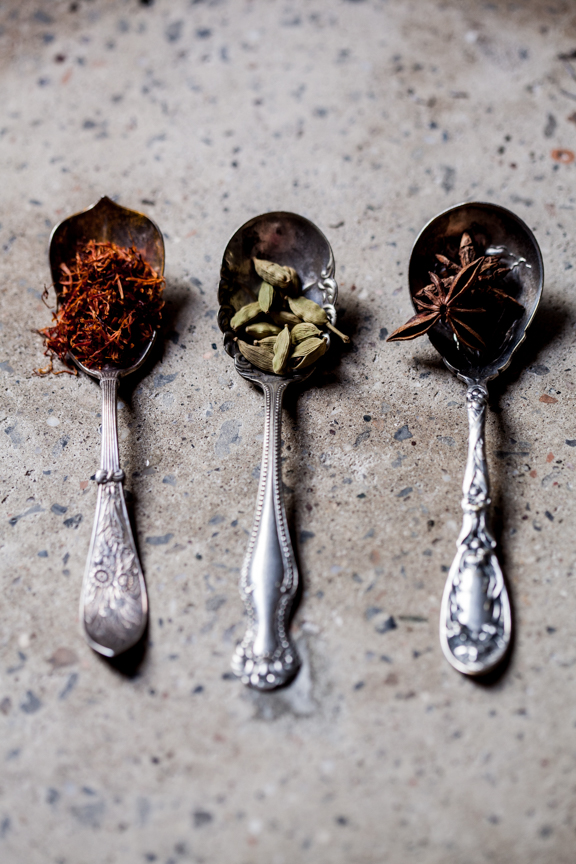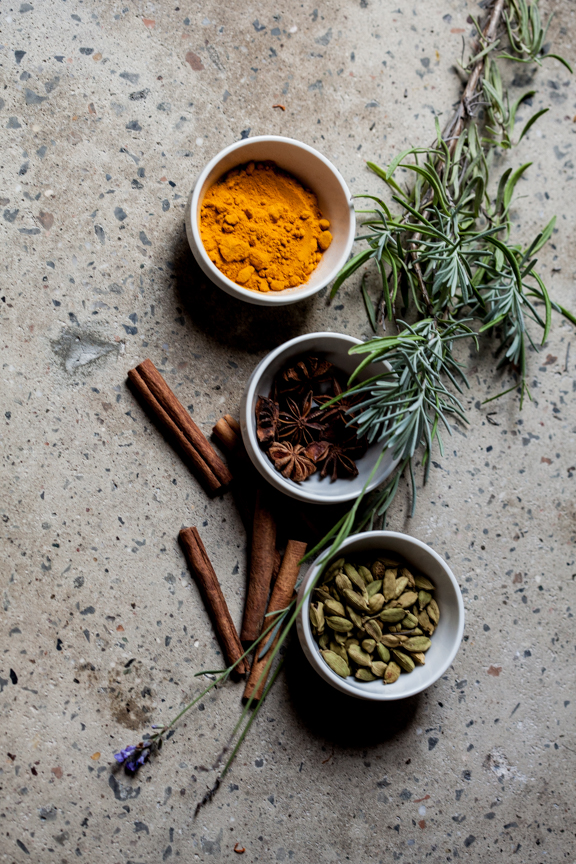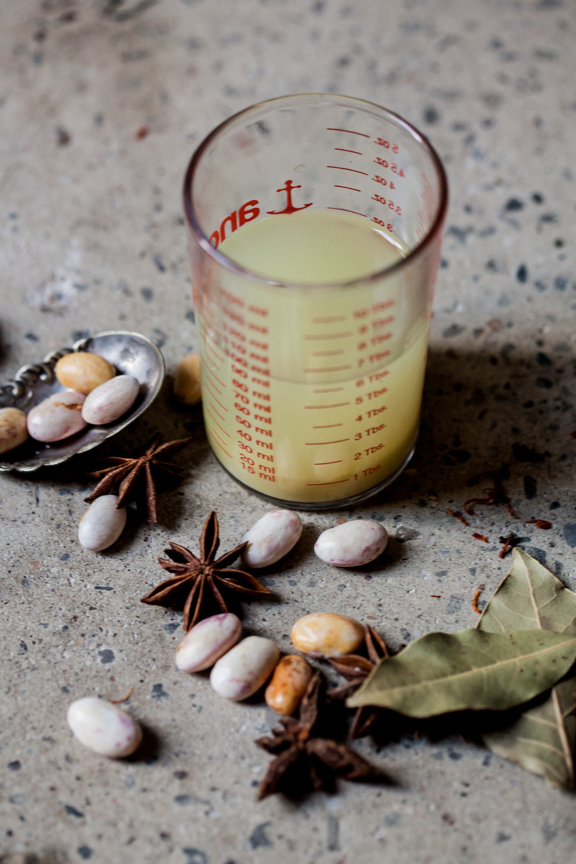 By Chloe Olewitz
My nose was already buried in a jar of smelling salts when my boss caught me sniffing around a shelf stocked with new potions and elixirs. I fingered the handmade labels on the tinted glass jars, flipped the metal tins of balm over in my hands, and uncorked another jar of some concoction to see magic was inside. Anti-anxiety smelling salts were merely my surface-level introduction to the world of Lady Jayne's Alchemy. Then my boss told me Lady Jayne is a plant witch.
Jori Jayne Emde, the force behind Lady Jayne's Alchemy, might not identify herself as a witch outright. Speaking with Emde felt a bit like fishing, like she wasn't sure how much to reveal about her spiritual connection to the work she does brewing everyday ingredients into other-worldly substances in a barn in the woods. These days, that barn in the woods is Emde's full-time home in Old Chatham, New York.
Emde and her husband started spending weekends at their upstate home in 2005, and they made the transition to full-time Old Chatham residency in 2011. What was once Emde's fermentation station, a modest space to experiment with vinegars, powders, and the basics of her alchemical practice, soon grew into a legitimate business. Meanwhile, Emde's fine dining roots in the culinary world may very well be what launched her onto the path of finding magic in vinegar.
With a degree in culinary arts, Emde found herself working her way up the ladder of New York City's finest restaurants as a cook, sous chef, and chef de cuisine. "I was always in touch with the food waste from our restaurants, and we always had a lot of wine leftover," said Emde of her experimentation in Lady Jayne's earliest days. Restaurants pay by weight for produce, so parts of the plant that are either inedible, uncookable, or less than perfect for fine dining presentation, all end up in the trash and costing the business money. "I toyed around with making vinegars from food scraps, like carrot peels and fruit pits."
Over a decade ago, Emde's fermentation station was the locus of a methodical training in all things vinegar. "How do you make these scraps into vinegar, how do you guarantee the process without adding sugar, how do you naturally generate these good bacterias?" Emde asked herself. Fermentation was a way for Emde to experiment with putting food waste to good use, but it also unlocked formulas to make products for her own life, from digestive aids to balms and oils for sensitive skin and hair. "I wanted the health benefits, and the more I made the more my friends would ask for stuff, then they would tell their friends, and I started selling from there."
Lady Jayne's Alchemy products today are made with more of a focus on the needs of others. "I didn't come up with the smelling salts for myself," Emde laughs, "although maybe I did, just subconsciously." In the early days of the Lady Jayne's Alchemy business, Emde needed a stocking stuffer to spruce up her market stall table and invite holiday shoppers to fall in love with her goods at a lower price point. "There's always some level of me that inspires the product. I love the holidays, but they were always very stressful, even as a child. It was a happy time, but I always think about the sort of stressful dynamic around it." Those aromatherapy smelling salts I had up my nose when I first found Lady Jayne have an official title: "Calm The F#@! Down."
Fermentation ties Lady Jayne's Alchemy's wellness benefits on a personal level in with Emde's more macro approach to combatting food waste. While Emde believes that restaurants ought to employ fermentation to utilize every part of the plant and make good on ugly fruits and vegetables, she also sees how buying that less-than-perfect produce at the market is a simple way for non-restaurant civilians to do their part. "That's where the waste is coming from. It's people going to the market and not buying the bruised daikon radish, when there's absolutely nothing wrong with it. The only way we're going to stop food waste is by teaching people about good food. Good food has flaws, just like good people have flaws."
Emde first got into the dirt when her high school education took her from her childhood in Texas to a boarding school in Idaho. She took on a project resurrecting the school garden, and it was under the Idaho sun that Emde first made a physical connection to the world of roots and plants and growing. "That was an introduction to putting my hands in the soil and connecting more on a spiritual level," Emde said. Those roots Emde planted back in Idaho have long since flourished into a thriving ethereal connection with the horticultural world. It's witchy, even if Emde skirts the subject.
Take her garden up in Old Chatham, for example. Earlier this year, an unexpected knee surgery took Emde out of commission for six full weeks. "Aside from the weeds that grew in, it was like my plants wouldn't grow, and I think it was because I wasn't visiting them," Emde almost whispered. "I know they would grow without me, but if I had been in there every day like I usually am, the success would have been so much greater. But I wasn't there. I disappeared."
Are Lady Jayne and I looking for patterns that aren't there? Are we drawing conclusions that suit our beliefs, allowing our spiritual inclinations to cloud what might otherwise be judged rationally as an unrelated event? A coincidence? "I'll go through walks in the woods and have a headache, and something will say 'look down,'" Emde told me. "I'll look down and I'll be standing on a bed of wild wintergreen which is great for headaches. All I have to do is shovel some into my mouth. It's a cosmic communication."
Whether she's a plant witch or a successful restaurateur or a fermentation master, Emde's creativity has hit a nerve with Lady Jayne's Alchemy. Demand for her Worcestershire sauce is so high, she can hardly keep up. Of course, the regular shortages also have to do with the flow of energy Emde feels from the plants. She is acutely aware that is not exactly a commonly accepted business explanation. "I don't want to sound like a crazy woman, but I feel like I have a deep connection with the plant world," Emde told me. When the timing's not right, the timing's not right.
"Really, a base description of alchemy is turning something ordinary into something extraordinary," she said. And the plants, ordinary as they may be, are the ones that tell Emde when the timing is right. To hear her tell it, all she does is listen.
Lady Jayne's Alchemy
Old Chatham, NY
Order online
Photos: Chia Messina